Whenever you hear the word "Iranian women's clothing", you probably envision colorful and patterned shirts. In addition to their long hair and large black eyes, Iranian women are famed for their traditional and colorful clothing. These clothes, traditional unique bags, shawls and scarves are inspired by Iranian culture and art.
But what makes Persian women's clothes so unique? What is it about Iranian clothes that makes foreigners fall in love with the country? When visiting Iran for a few days, they fill their suitcase with colorful clothes! To find out the answers, stay with CyrusCrafts.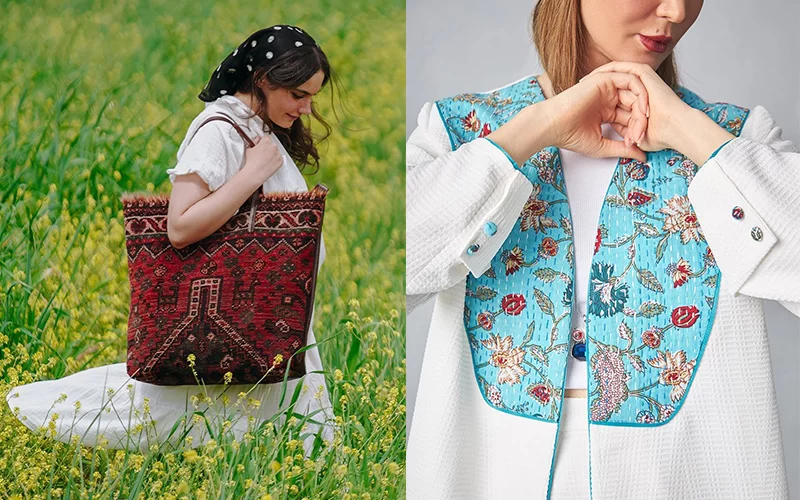 Persian Women's bags, scarves and Clothes
There is a much stronger commitment to style among Iranian women than among other women. In either case, they get a different and unique style whenever they are invited to a ceremony. An original and different style. Consequently, Iranian women have amazing clothes with a variety of styles and colors in their closet.
The question is, is this variety of clothing style ideal? Yes! Since Persian clothing alters wearers' personalities and even affects others! If you wear formal clothes every day, you will get dead sick of them and hate seeing yourself in the mirror. Therefore, diversity in the style and color of clothes is really important.
Iran has unique and high-quality hand-embroidered clothes that can easily be worn for every occasion as opposed to Europe and America, where these clothes are rarely available and most celebrities wear them only for special occasions. In CyrusCrafts Online Shop, you can find your ideal Iranian hand-embroidered clothing, Iranian bags of many styles such as leather handbags, Persian handmade shoulder bags, original accessories, Etc. Cyruscrafts Classic Bags can be shipped to Canada, United States of America and Europe within days.
Persian Women's scarves and Clothes Color
The color of Persian women's clothing has been significant since ancient times and has been depicted in paintings from different historical periods. This will enable colors with the name of Iran or Persia to be found throughout the world! Iranian purple, Persian green, Persian blue, and Iranian yellow colors are very famous. You might have heard that different Iranian tribes use attractive colors for their clothes and scarves.
For example, Iranian Kurdish women like light colored clothing. For this reason, they always make clothes from light colored fabrics decorated with stones or pearls. They also wear hats decorated with coins or stones. All Baloch women learn needlework from a young age and are very well known artists for making unique needlework clothes scarves. Silk threads are used to sew their designs, and no two dresses are alike!
Southern and coastal cities of the Persian Gulf have women sewing long shirts from light-colored cotton materials with flower patterns and matching shawls embroidered 100% by hand. Warm southern climates call for these clothes. Iranian shawl and scarf also, is unique in terms of design and material and have many fans all over the world.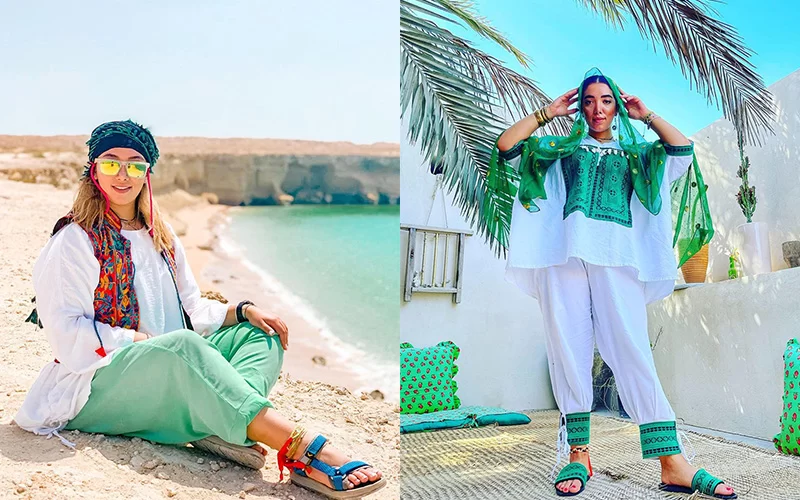 Women's Needlework Clothing
In Iran, needlework is a traditional art form. There are Baloch women who sew needlework clothes with precision and elegance, even though they have no formal art education. There is a lot of time spent on each dress, which is made with high-end quality silk thread.
Over the course of three months, ten Persian designers sewn a long needlework coat with a never seen before design that came straight out of their minds. For this reason, each needlework coat is unique in a way. It is characteristic of needlework clothes that they can easily be paired with classic and vintage clothing. Either with a plain blouse and pants or a short skirt and top these coats will look great. You can also use accessories and needlework ornaments to coordinate with these coats at a high level.
It is also possible to combine needlework outfits and dresses with modern style! With the help of special, colored fabrics and hand-made needlework, they have created traditional party dresses and casual dresses with modern motifs.
Women's Natural Leather clothing
Natural leather is a beautiful and popular material for winter clothes in Iran. Women's natural leather jackets and skinny leather pants are an attractive style for Iranian women in winter because natural leather warms the body in winter and has great resistance.
Persian natural leather clothes have lower prices than similar foreign ones due to their excellent quality, diverse colors and beauty.
Women's Embroidered Clothing
The recent popularity of clothes with minimal and modern designs has led Iranian designers to design clothing based on motifs from significant historical Iranian works like Persepolis, Pasargad, ancient inscriptions, Etc.
Persian Women's clothing may have special patterns derived from paintings from various historical periods. The result of this work is the preparation of clothes that combine modern and traditional styles. The design also follows the modern and minimal styles of the world, while bringing back traditional Iranian motifs and adding a special beauty to women's clothes.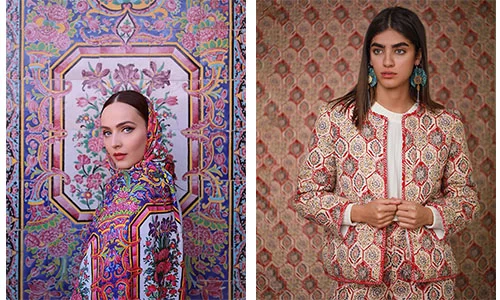 Iranian Women's Clothing of All Kinds on CyrusCrafts
CyrusCrafts is an online store for selling Persian accessories, clothes, scaves, traditional bags, handicrafts and ETC that offers thousands of products in six sections and 60 categories. At this Online Clothing Store, you can buy handcrafted Iranian products, especially clothes that are made of high quality materials and are the result of several months of work by Iranian artists. Taking a look at some examples of these dresses will help you understand them better. With a background in various art fields and digital marketing, CyrusCrafts aims to provide all lovers and enthusiasts of authentic Eastern culture and art with an easy and quick online shopping experience for handicraft products, especially in North America and Canada. Mr. Majid Zavvarian has led the team at Damatajhiz specialized group in designing and implementing the international website and digital.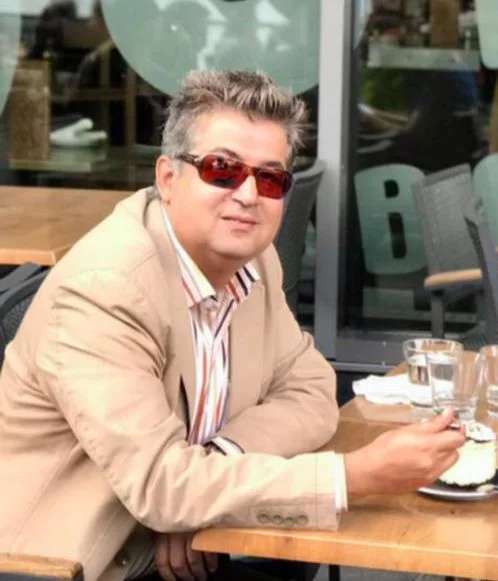 In this article, we touched on the hidden parts of Persian women's clothing. Rather than just being something to wear, these clothes are more like masterpieces. CyrusCrafts come offers a unique line of Iranian clothes that are totally handmade by creative and smart Iranian artists, which can be shipped anywhere in the world in no time.